And We're Off - Day 1 Recap
---
---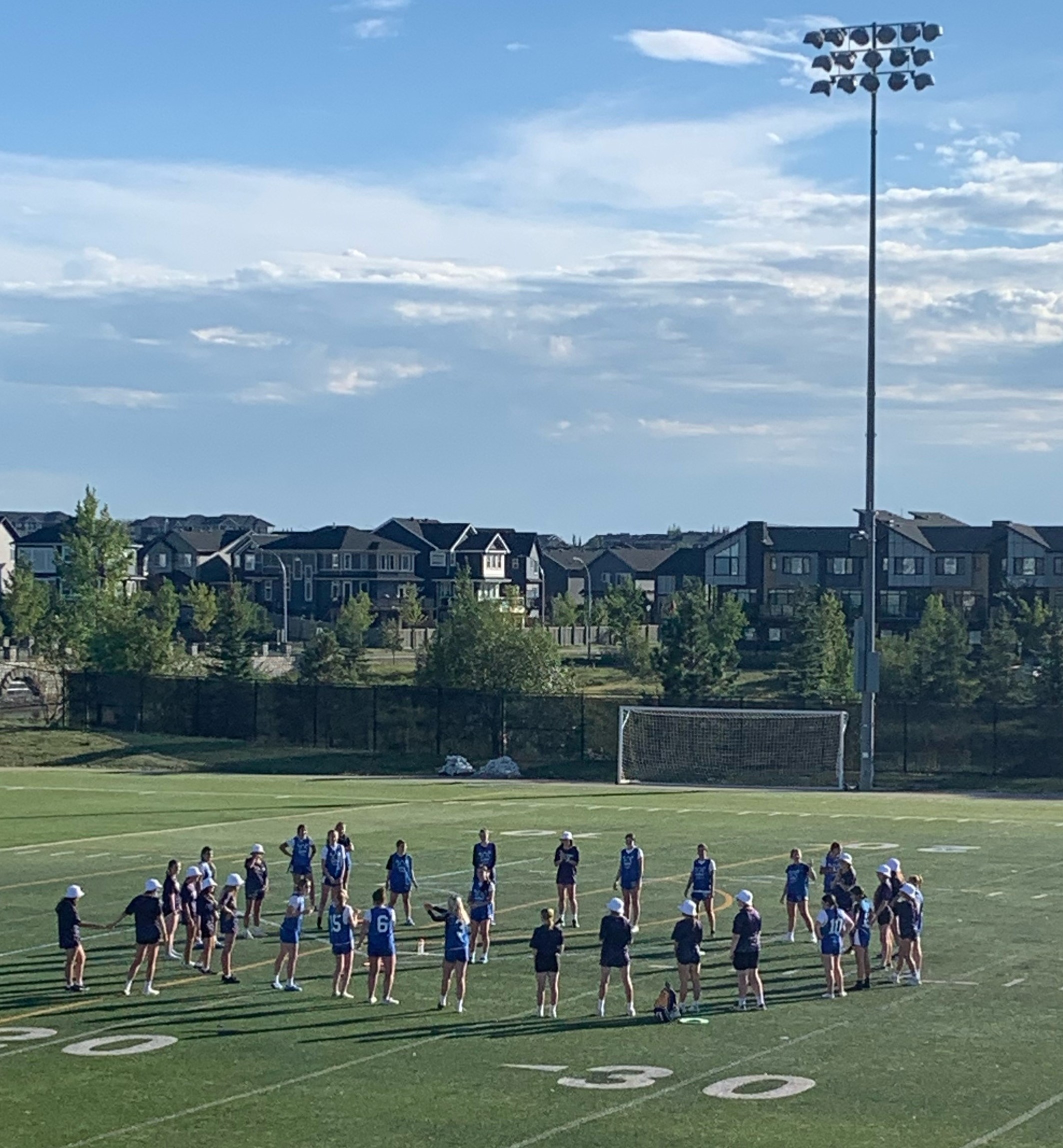 ---
Day 1 at the U19 Women's Field Lacrosse National Championship saw teams from BC, Alberta, Ontario and Quebec come together for the first time since 2019 to vie for the Jenny Kyle Cup while forging new friendships and having fun.
The Championship began with traditional Alberta BBQ where players had the opportunity to meet and greet athletes from across the country. An impromptu game of frisbee between Team Alberta and Team Quebec highlighted the ways that lacrosse draws people together.
The Opening Ceremonies focused on the celebrating the Indigenous roots of lacrosse. The audience was greeted and welcomed to Treaty Six Territory by Elder Lyndon Aginas from the Alexis First Nation. Elder Aginas blessed the event in word and song. Kiya Bruno gifted the audience by singing O' Canada in both Cree and English. Dancers from the Ermineskin Cree Nation (Maskawcis, AB) performed a traditional pow wow dance in celebration. The evening concluded with a minute of silence in the name of Jenny Kyle, who worked tirelessly across her life to support the development of women's field lacrosse in Canada.
Gameplay at the U19 Women's Field Lacrosse National Championship begins on August 17, 2022 when Team Alberta matches up against Team Quebec.